We invite abstracts on the conference's theme; pragmatism and it's connection to the continental and analytic traditions. We welcome a wide variety of backgrounds, disciplines, and approaches to the theme of the conference.
​
We will be accepting abstracts of up to 500 words. Please prepare abstracts for blind review, and send to
pacsconf@gmail.com
by the
7th of May
. Formats preferred are .doc, .pdf, or .txt. Cover sheets should include your name, email address, institutional affiliation, and the title of your proposed paper. Notification of acceptance by
5th of June​.
​Possible topics might include:
​The early analytic response to pragmatism.

Bertrand Russell and William James
Frank Ramsey and Charles Peirce
Truth and meaning

Pragmatism's influence on continental philosophy

James's pragmatism and the French tradition (Bergson and Renovier)
Semiotics in Peirce and post-structuralism
Phenomenology and pragmatism
Radical empiricism and Deleuze

Pragmatism and critical theory.
Deconstruction and pragmatic analysis
Reactions to idealism in the three traditions
Pragmatism and embodiment
The relevance and meaning of "experience" in the three traditions
Wittgenstein and pragmatism
The relation of philosophy to science in the three traditions
Metaphysics

Process philosophy in the three traditions
Nominalism and realism
Possibility of metaphysical inquiry

Types and importance of "realism" in the three traditions
The connection between philosophy and politics
Pragmatism and inquiry

The role of science
The role of logic
The possibility of normative inquiry
The role of the community

Should philosophy be useful?

Philosophy and activism
Philosophy and education
Philosophy and public discourse

Should philosophy be accessible?

​Style and clarity in philosophy
Elitism in philosophy
Philosophy and the everyday
Powered by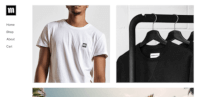 Create your own unique website with customizable templates.